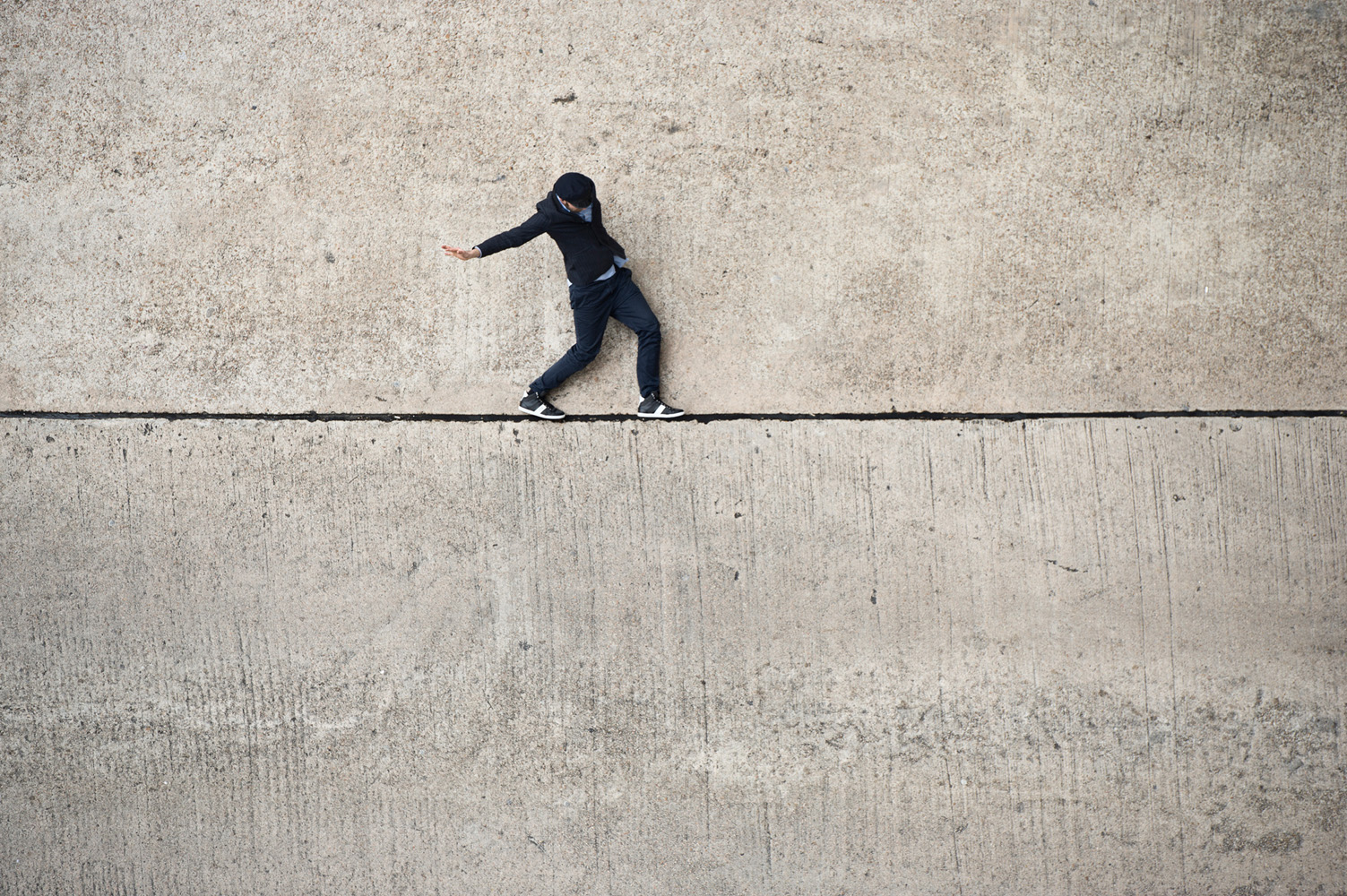 So my forgetting to do a Projekt Dump the past 2 weeks means a metric ton of projects I want to show for this, our weekly (ideally) exhibit. But, I shan't over load you guys. Here are the projetks I'm most excited about from the past three weeks. And the categories are: photos, videos (which are awesome), installations, and then a whatever else may follow.
Christian Åslund: homage to 2D gaming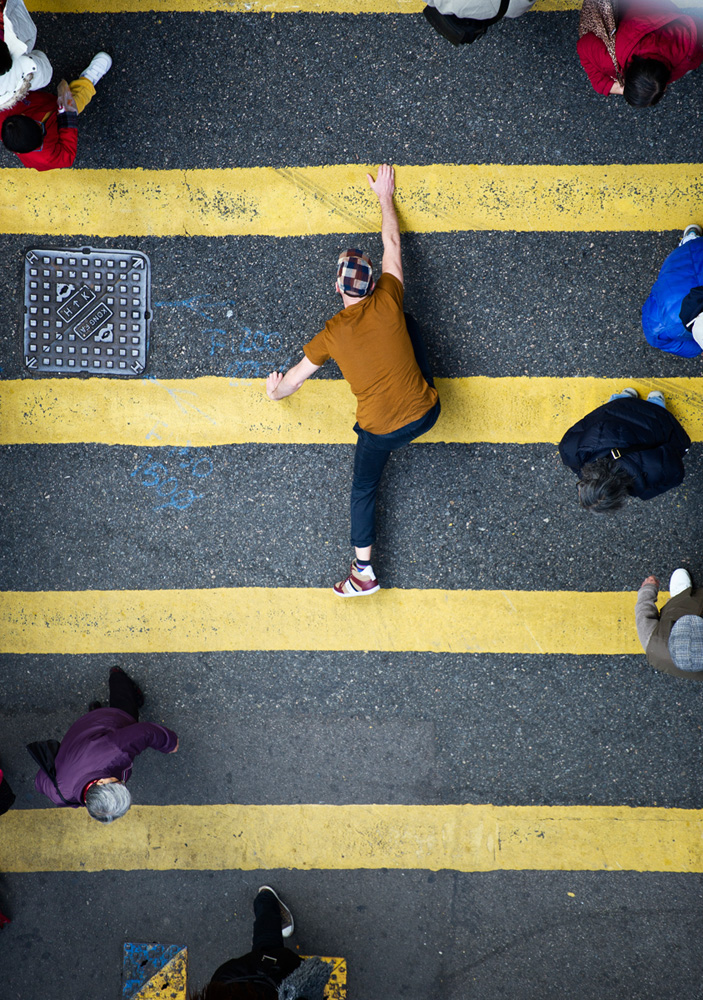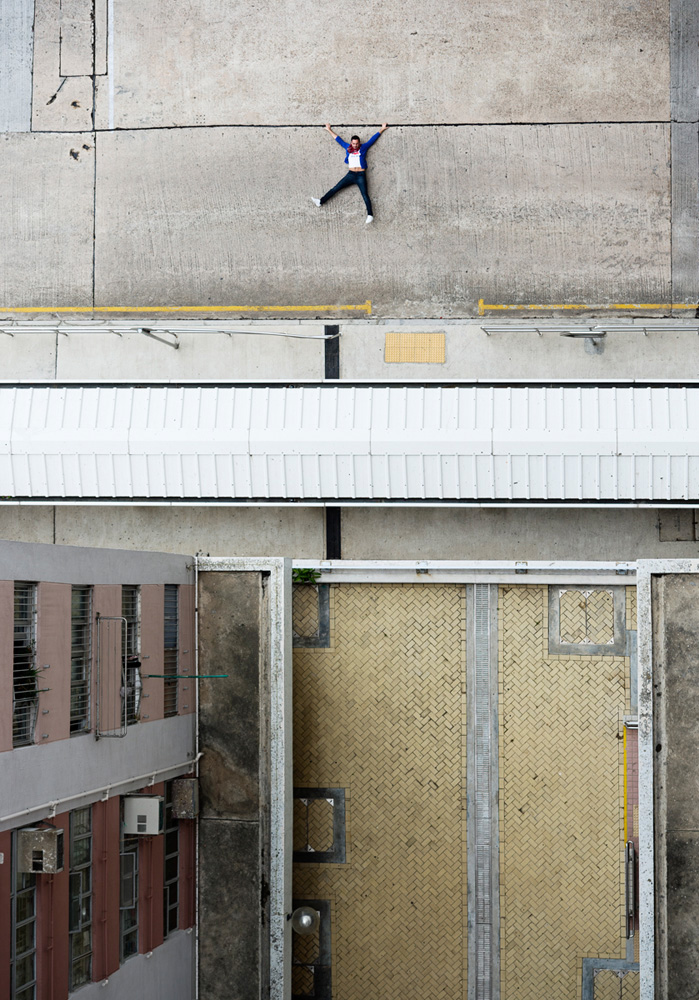 Photographer Christian Åslund has done a series of aerial photos that use our cultural memory (and optics, of course) to change the context of signage and urban elements we otherwise know in a totally different sense. The photos were done as an marketing series for Jim Rickey, as a throw back to 2D video games, and were shot in Hong Kong. For a smile, check out more of these photos on his website and on Colossal.
Norman Szkop: aerial views of tulips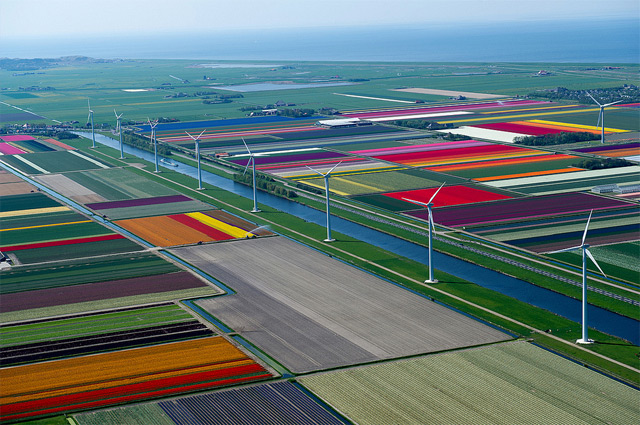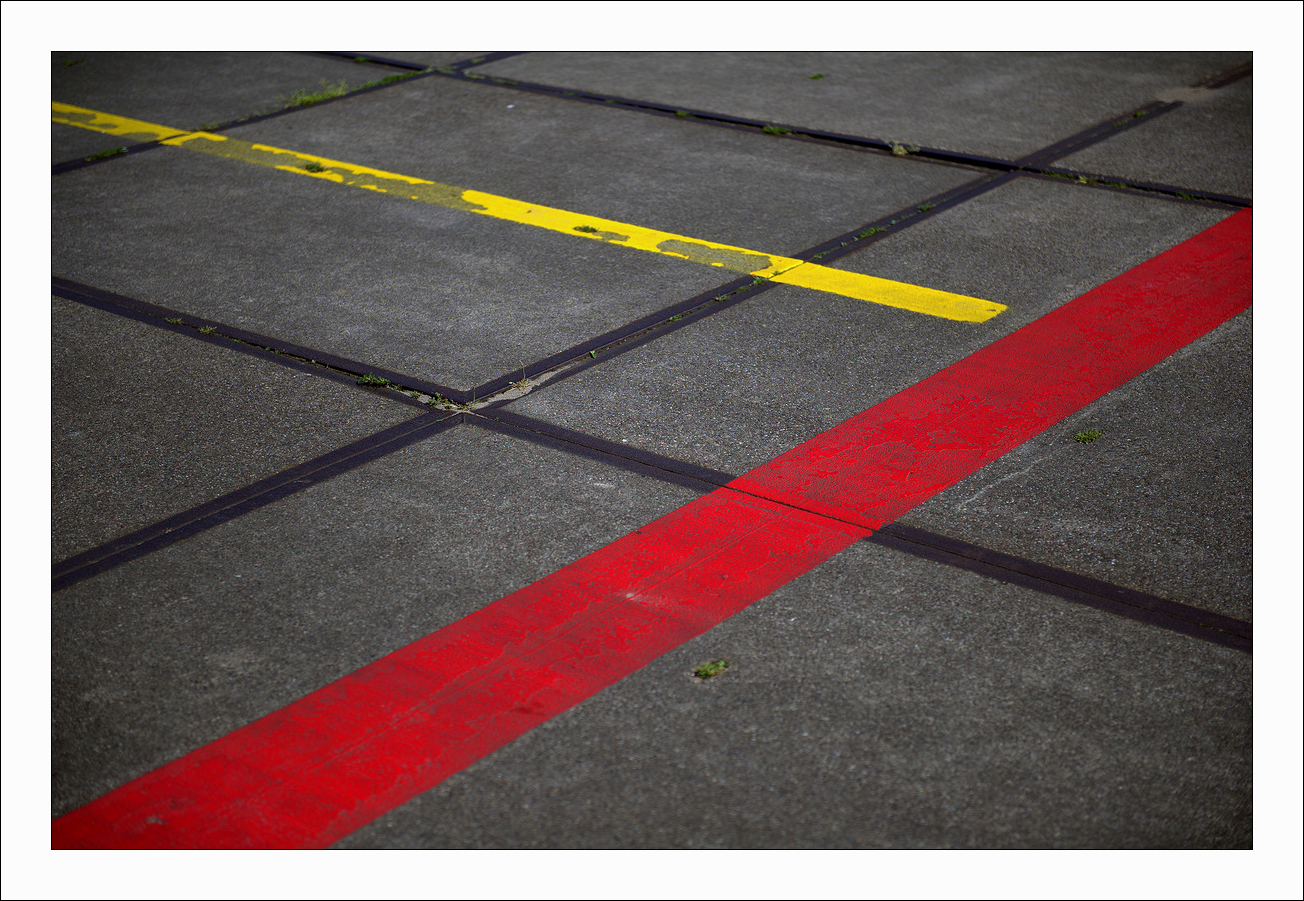 Like Åslund's photos, Szkop's series makes me smile, but I would buck at anyone who just called them pretty. Viewed together, the series is (perhaps unintentionally) an essay on scale, pattern/pixellation, and contexts. The series includes this third photograph, which is actually just a deet of the tarmac from which he took off to take the rest of the photos, but blur your vision just a bit and it's easy to imagine it as a tulip field. (Which is an interesting reversal of the mundane metaphor of tulip fields as a quilt, something closer to our scale.) Check out his flickr roll for more photos.
Paul Schneggenburger: The Sleep of the Beloved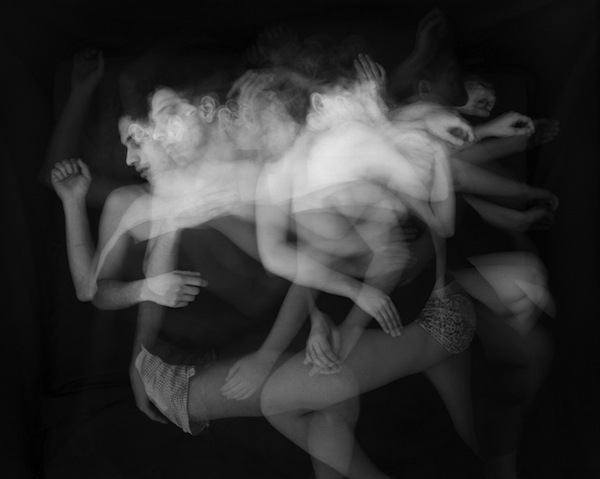 Sexy. Well maybe not, but definitely fascinating. While the photos are also really cool to look at, they combine some of my favorite things: black and white photos, indices, sleeping, and having other people in bed with you. Most interesting of these things is the indexical part. Overlaid, the time lapse element of these photos means the brightest areas are those where flesh spends the most time. Alas, an index for sleep positions was born, and i love it. Click here for more.
Xárene Eskandar
You don't have to reach even a little bit to convince yourself this is a supremely fascinating projekt. This video is absolutely wonderful, fragments of time and placing them adjacent together for a single, detailed, 5-minute experience of a day at the water. I love it.
Till Nowak: The Centrifuge Brain Project
This mockumentary is fun, especially for all you in design school who wonder what the hell the software you're learning can actually be used for. It's about an institution that makes utterly terrifying theme park rides, all of which are physically impossible but some of which look tempting. Also be sure to check out the Centrifuge Brain Project's Facebook page. Enjoy. via Colossal.
INABA: Skylight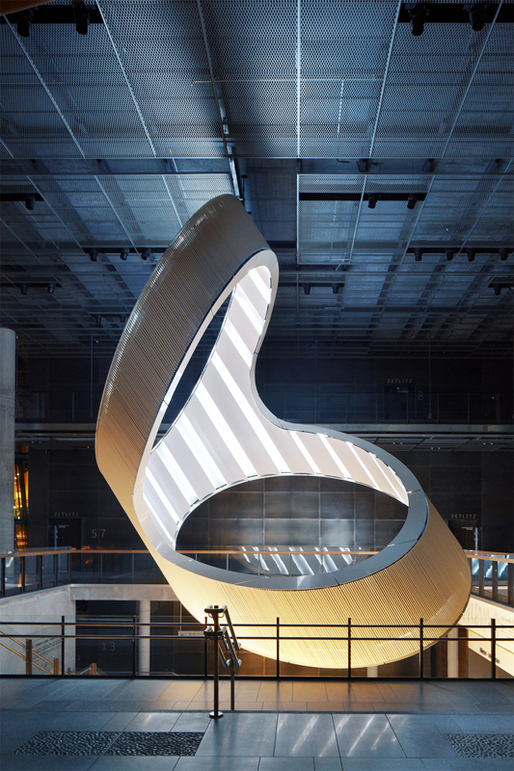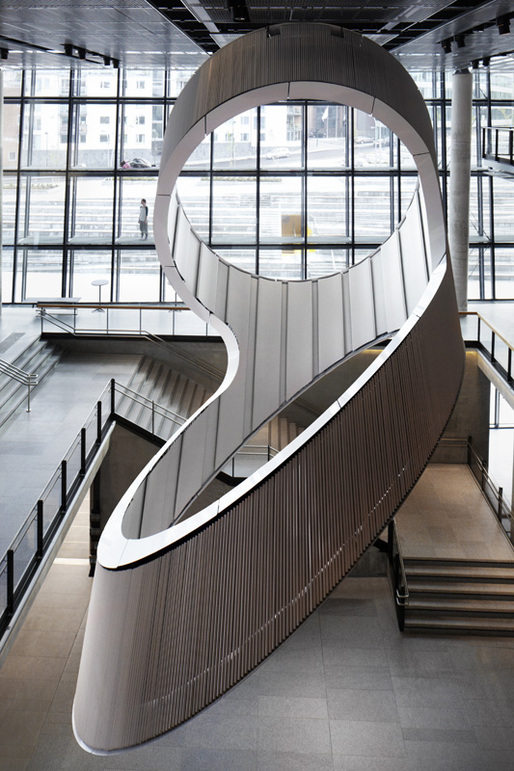 Super elegant lighting installation for KORO Public Art Norway. Massive and yet visually totally weightless, this nocturnally luminescent object is formally cut from a cylinder, and as you move around it on the mezzanine the form changes. Check out more photos on archinect.
Kaarina Kaiakkonen: Are We Still Going On?
This installation is really interesting to me. At first it seems to be just a bunch of men's dress shirts hung up in a long warehouse space in Italy—which is exactly what it is. But it invokes in me an eery feeling of a mens/boys choir standing on rafters, except only their shirts are visible. Without any context I would say that it has strong associations with past wars or war crimes, or severe population decline or some other tragic idea. But alas, I have no other context for this project. Check out more great photos on Global Art News or Colossal (where, it seems, I'm getting lots of these projects).
MVRDV: Porous City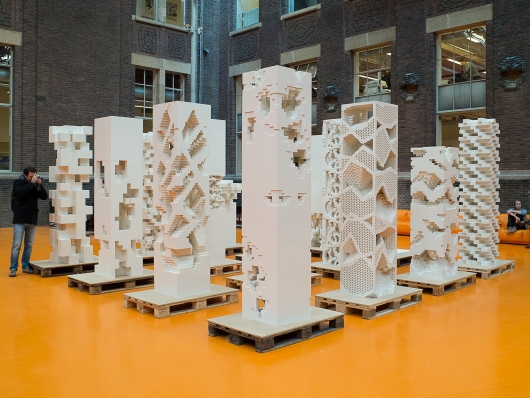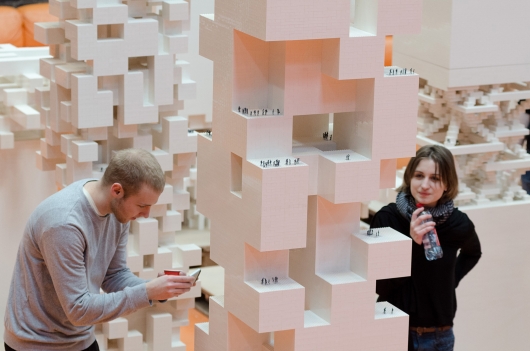 So this fun installation looks, at first, like a set of small toys. But watch out, it's actually nine nine-foot tall theoretical skyscrapers from the future, made out of Legos (pity the intern!!). These solids are eroded in myriad ways, patterns, puzzles, and scales of fineness, and installation as a whole is simple and awesome. More photos on Bustler.
Jona / InAisce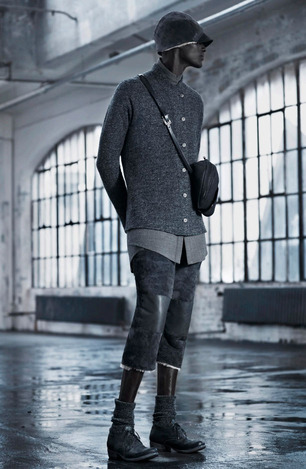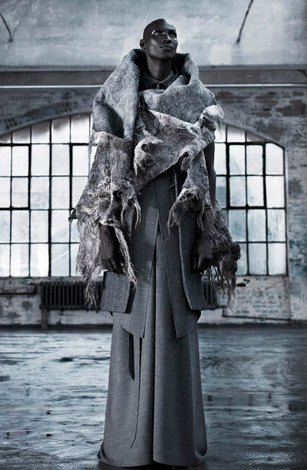 This collection for this current / passing winter is super fascinating. Designer Jona collaborated with another other designers for the shoes and fibers, but all in all this androgyne, militant, winter refugee ware is visually stunning and awesome and I want it. The photos and interview from Cool Hunting are great.
FORM/Kouichi Kimura Architects: Silent House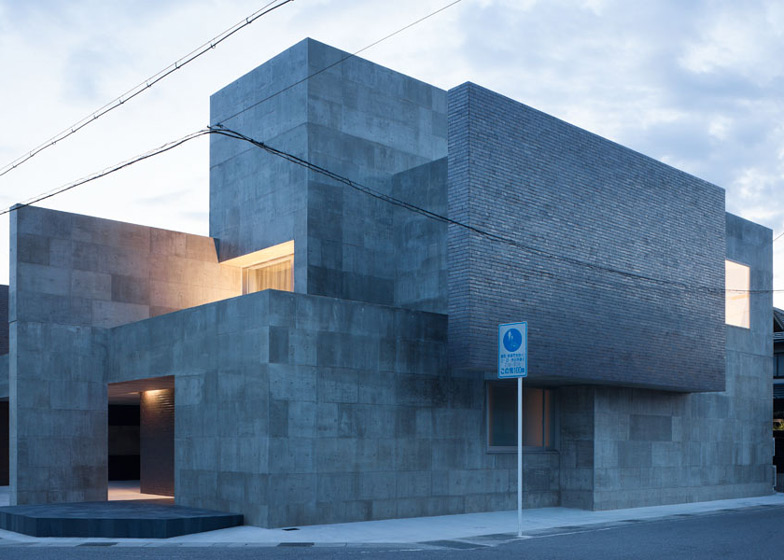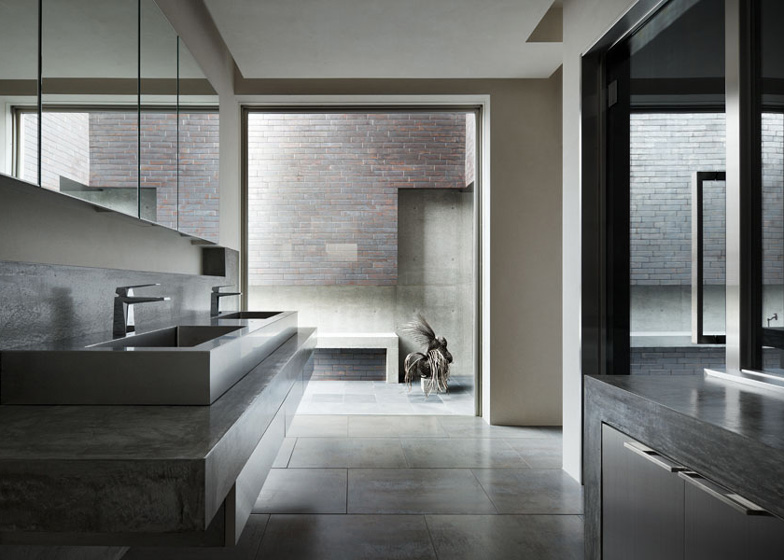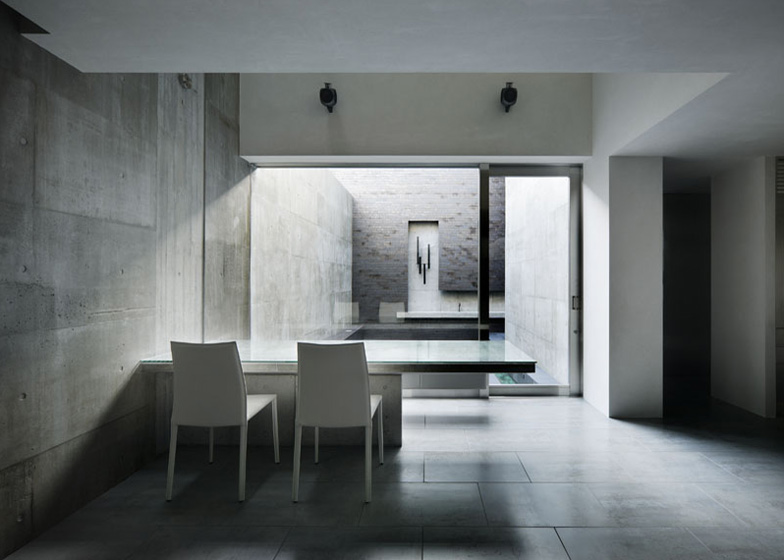 Even though it sometimes looks like a fortress, this project is honestly really stunning to me. It obviously harkens to Ando (this is a Japanese firm as well). But whereas other architects often use massive concrete planes and express the tactile, beautiful parts of concrete (often times unsuccessfully and cheaply, might I say), this projekt succeeds at it. A legion of materials and surfaces are constantly interweaving and folding to make new surfaces and really make the house seem dynamic. Please check out the slideshow on Dezeen, it's totally worth the time.
Zaha: Liquid Glacial Table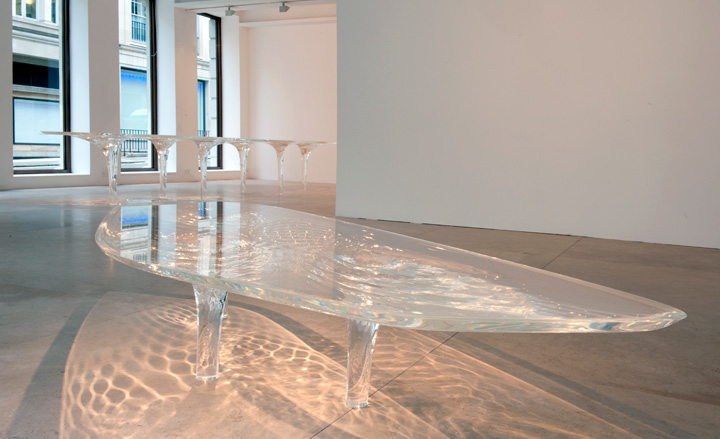 Girl's at it again. It's funny, I know, because she makes a metric fuck ton of tables and indulgent, useless things, and this one really isn't an exception. But it is really cool to look at. Commissioned back in March, these uber clear resin table series literally just looks like water, that is caught in some matrix of vortices that make the legs and ripple the surface. It's our favorite part of draining the sink or bath tub, just frozen...and you can also eat off it. Oh, and it's also $160 grand.
Hope you enjoyed!!
j;