Here are our top favorite finds from this week, for those who didn't get a chance to check the blogs or just want to see these projekts again. Patterns and Fields (closely related) constitute the majority of favorites this week, and we can't get enough of them:
Raw Edges Design Studio: dyed wood floor installations
Raw Edge's floor installations are stunning and contemporary, like this one at the Stella McCartney store in Milan. Reinvigorating the idea of parquet flooring, R.E.D.S.'s colored wood tiles pixellate the surface and bring it to life. Love! (and love the drawings)
Carsten Witte: photos of Manhattan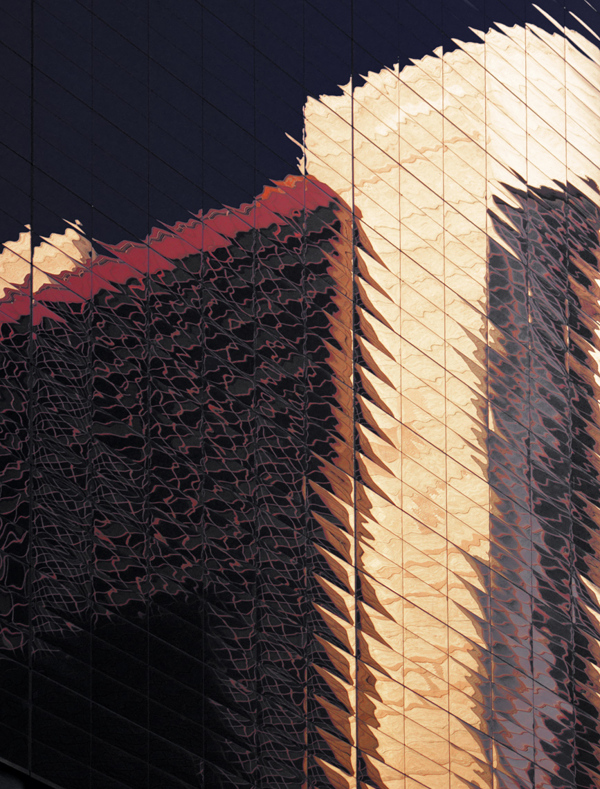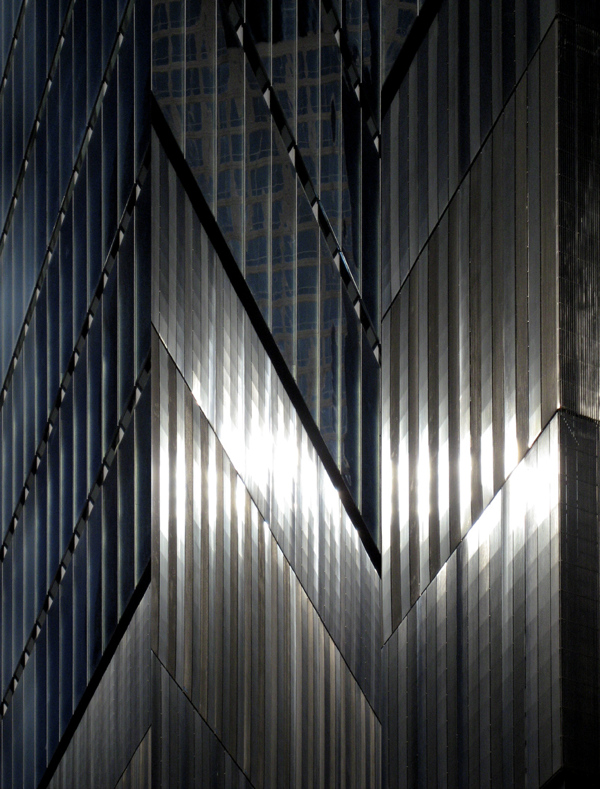 These images both represent fields and are patterns and i'm completely obsessed with them. Witte's photographs create 2D images from the wide-stretching 3D world of varying window patterns that makes up the Financial District. What isn't to love?: colors, patterns, warping highrise glass windows, and Manhattan. Take a look at the whole series.
Chae Young Kim: knitted wallpaper prints
Of course the Projekt Dump wouldn't be complete without some knitting--Kim's knitted wallpaper is fabulous. The only thing that could be better is if it were actual knit material, opposed to a print. But still, these highly detailed pieces are gorgeous. via Design Sheppard and Kim's website.
Daniel Buren: "Savage Posters"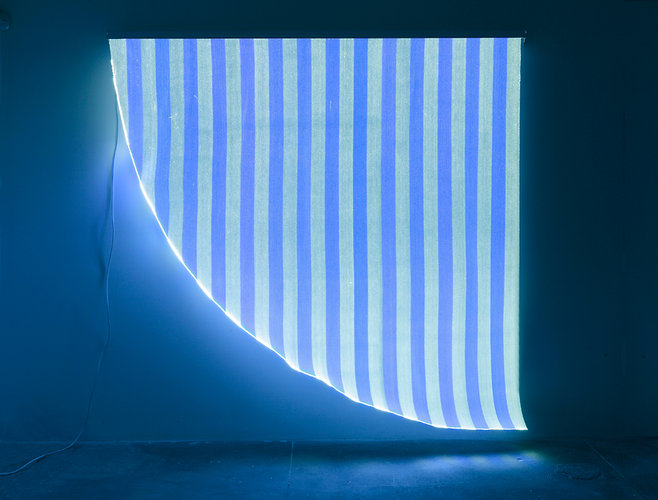 Buren has transformed his 50 years of street art into these new textiles woven of optical fibers in his show Electricity Paper Vinyl (at Bertolami Gallery, New York). His standardized 8.7cm striped patters reach new a new contemporaneity in this project, and we love it. (Also check out his installation from last year's Monumenta series.)
LIKEarchitects: "LEDscape"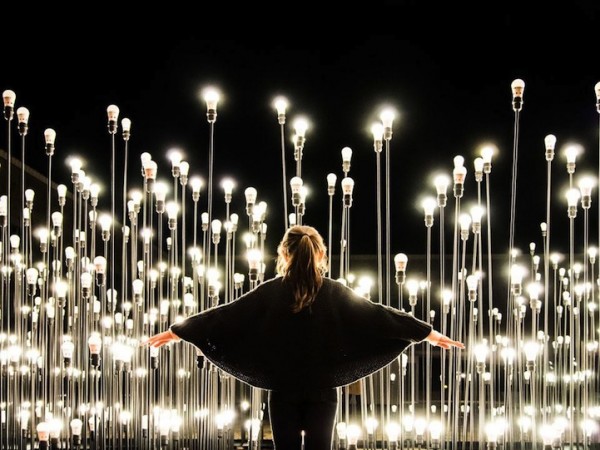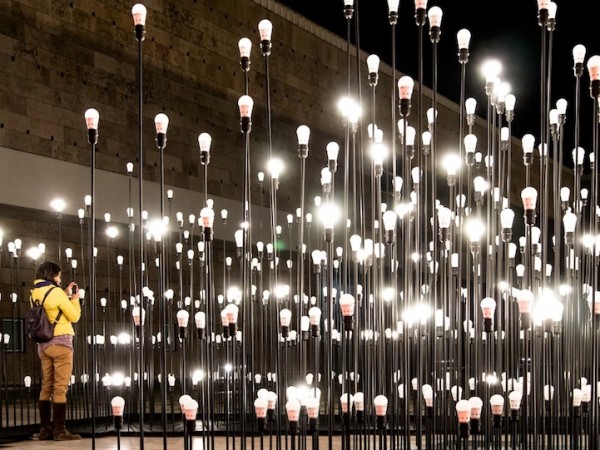 A cleverly named installation, this project manifests a spectacular idea and invokes a truly wondrous, much more massive imagined field. Conceptually this is a 'maze', meaning you can both observe the field or populate it, which is fabulous. via Architizer.
Ai Weiwei: "stacked"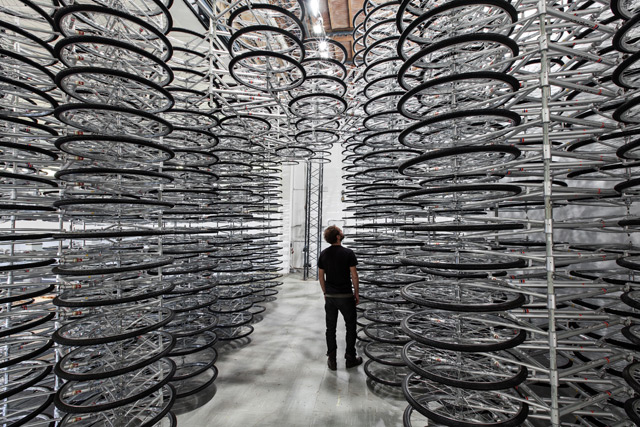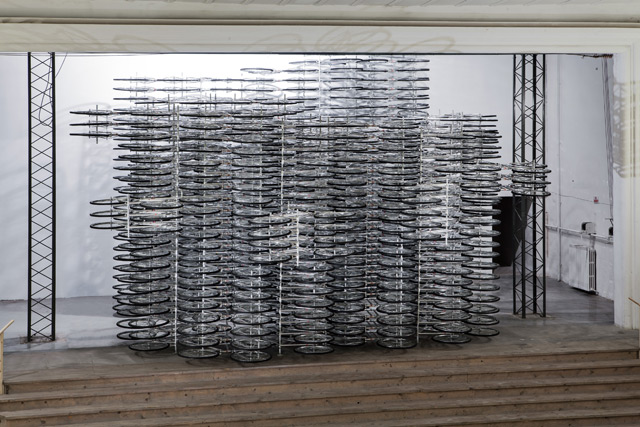 This incredible project just augments my love for this man. Not only is it a dense, fairly large field whose organization gets lost as the Spectator populates it, like all of his work it is deeply rooted in Ai Weiwei's views of his homeland, its culture, and its government. I have the utmost respect for this man. Check out the intellectual background on this installation (in San Gimignano, Italy) on Co.Design and more awesome photos on Colossal. [Update: watch Ai Weiwei's interview for CBS.)
Here are three other projects that embrace the ideas that, given a chance, will save our future: recycle and reuse. We love these sculptures and this product--wish we could get the latter here in the States.
Haroshi: sculptures from recycled skateboard decks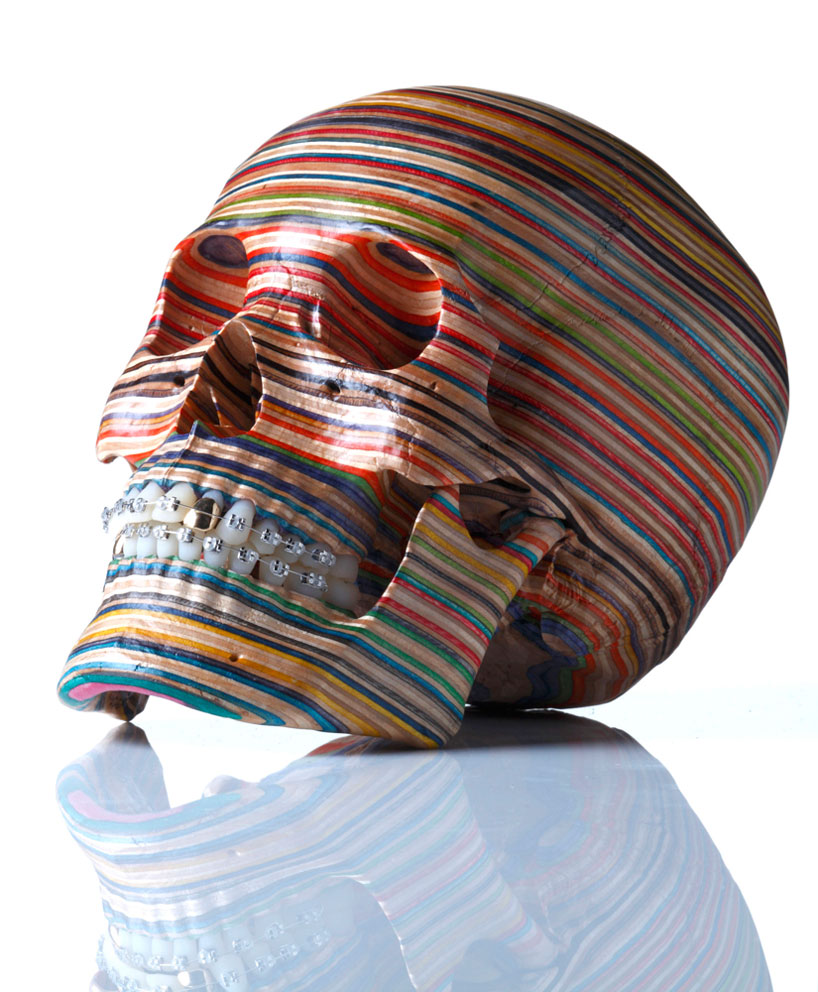 Super fascinating and fun. Haroshi makes these sculptures out of recycled skateboard decks—and what's better, the sculptures are images germane to skating culture, so materialistically and as icons/images they are in sync.
Jessica Drenk: pencil sculptures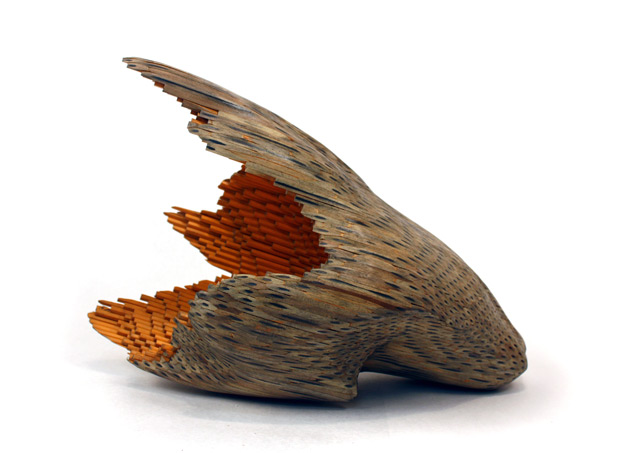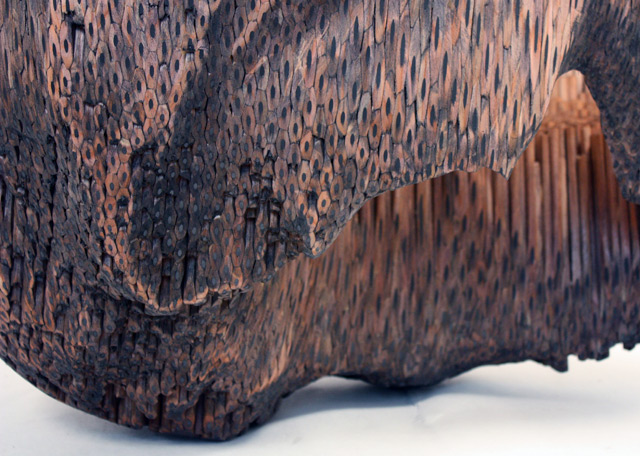 Jessica Drenk does fascinating work, and these are just her newest pieces. Please check out her Facebook for more photos of this and her older work.
Waarmakers: "Goedzak"
Literally and explicitly in the realm of recycling, this product and the mental impetus behind it are so perfect. Their idea: how to make altruism easier, through design, thereby raising the occurrence of altruistic actions (if you believe such things exist). You put objects you no longer need, but that are still useable and valuable, in the bag (with a clear panel) out with your trash. Others can take the bag and objects if they can use them. If not, Waarmakers is working with shops that will come collect the Goedzaks (literally "do-gooder") and repurpose them for you. Awesome. Thank you for making the world a better place.
j; + JAK