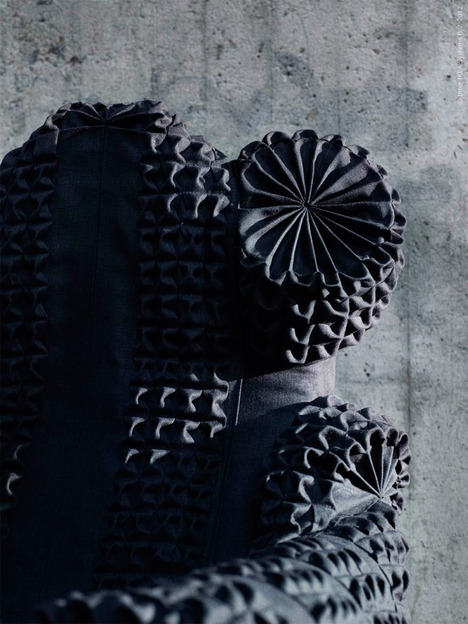 Here are some awesome finds from the blogs this week. First is a group of projects with similar natures: the exploitation of folds and fineness to create gorgeous formal objects, and one building:
Helena Hörstedt's remade IKEA chair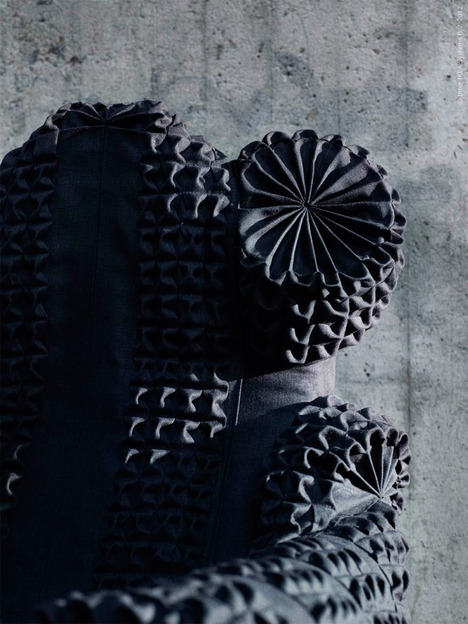 Fashion designer Helena Hörstedt's reupholstered and re-sculpted chair is a gorgeous auction item connected with IKEA's Ecoration project. Check out the process and finished product photos on Mocoloco. The chair is beautifully parallel with Hörstedt's own fashion work, which is an obvious inspiration for the next project.
The Breathtakers, by Feyrouz Ashoura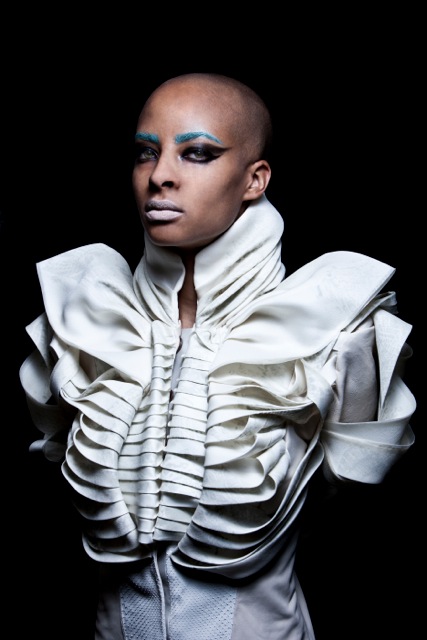 SO beautiful. Check out Ashoura's write up / interview on suckerPUNCH.
Holger Lipmann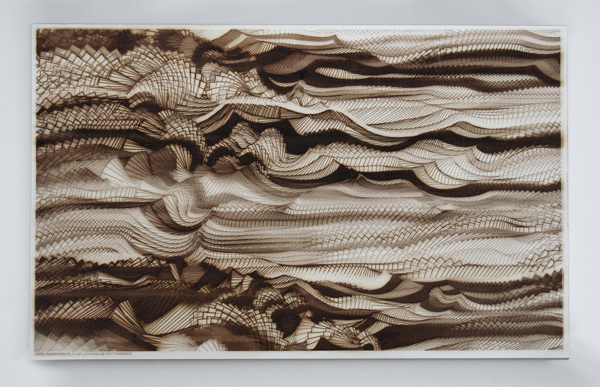 Amazing parametric engravings involving ideas of landscape--or line-scapes, perhaps--suggested form, and electronic music. Again, check out Lipmann's interesting write up on suckerPUNCH.
Landa Arquitectos, UIAC building, Mexico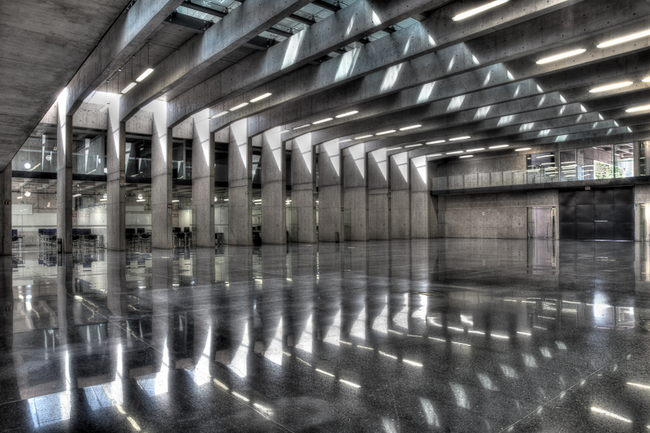 Admittedly, I love this photo because it so articulately relates this project to these other projects, but I claim Frampton's tradition as my defense. The building's concrete structural folds incorporate moments of Kahn, Ando, and Corb. Check out the other pics and drawings.
Kengo Kuma's Starbucks, Japan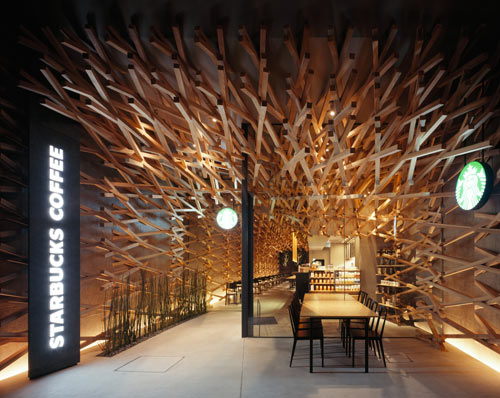 A little in the realm of applique but squarely in the category of fineness, Kuma turns it out again. Check out his unfortunately technical project description for a hint of just how amazingly appropriate the projekt is for its location.
And here are just some other projekts that we love. The first two remind us of our beloved Catalàn hero, and the others are just pretty things.
Duramen's Bonsoir Paris
Though this is more a "look what I can do" project (as becomes clear from its ridiculous write up), it's gorgeous formality is hard to resist.
Glithero's Lost Time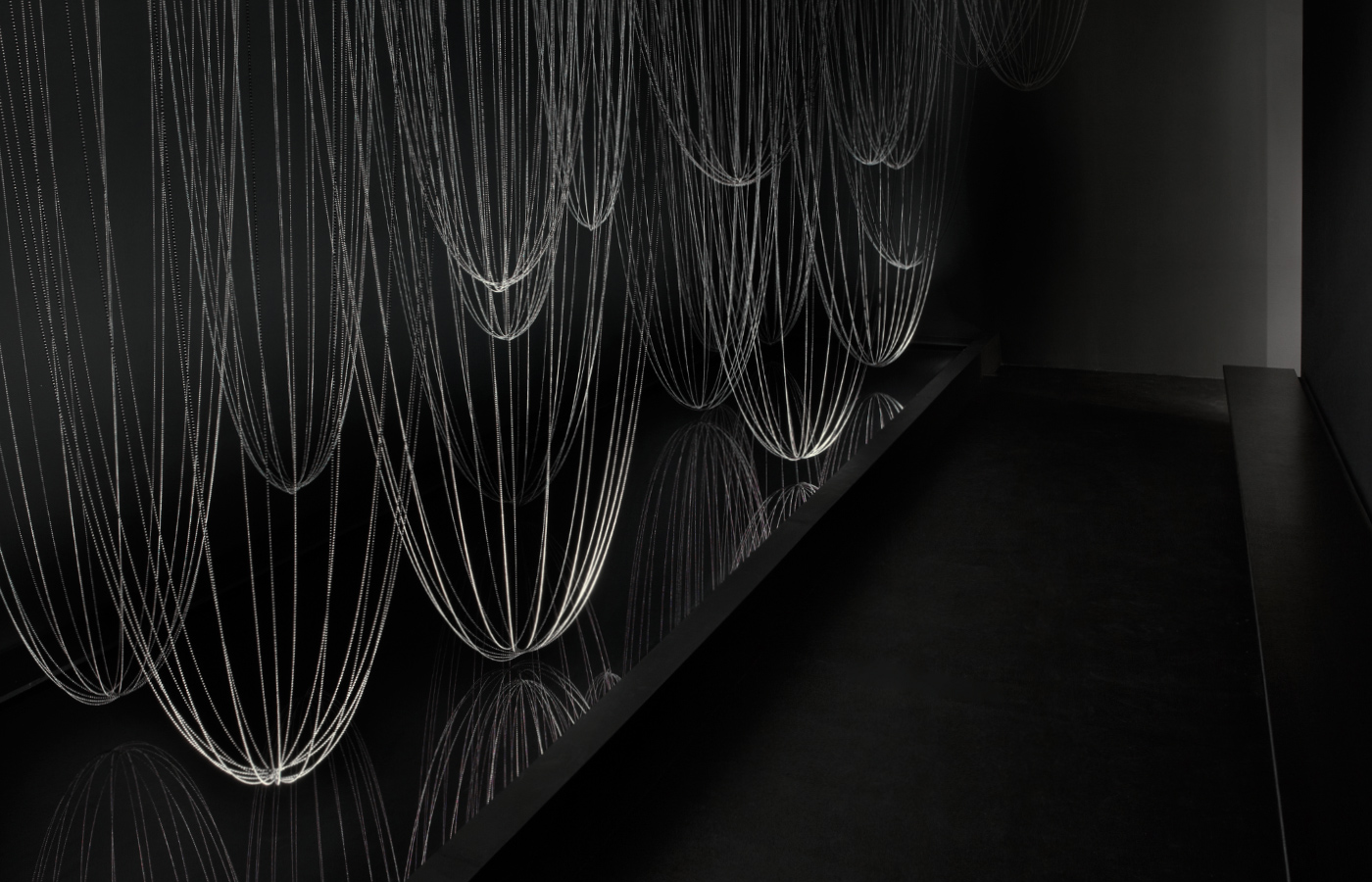 Funded by renowned champagne producer Perrier-Jouët, Glithero produced this moving reincarnation of Gaudì's parabolic chain models for DesignMiami/. This stunning installation metabolizes Gaudì's iconic work with inspiration from Glithero's experience in the miles of storage cellars at the PJ estate. Their write up on Sight Unseen is great, as is the slideshow on Perrier-Jouët's website.
Below the Boat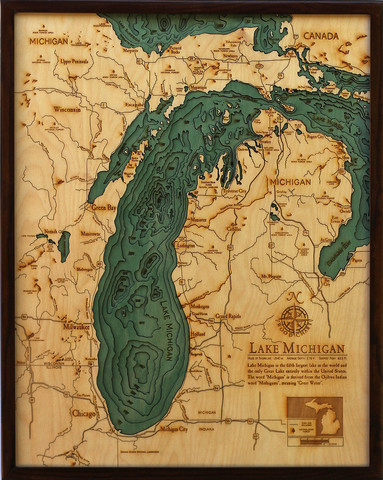 Wonderful topographic, 3 dimensional maps of North America's bodies of water and coast lines. The Below the Boat website will provide at least a half hour of design-porn and leave you deeply covetous.
h220430's Mushroom Lamp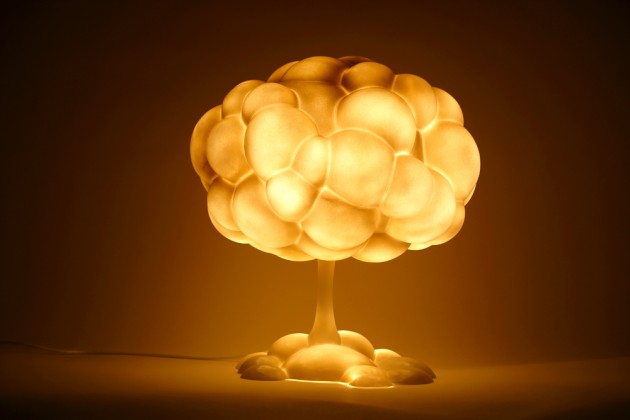 Just because it's clever and pretty. Check out the brief description of their inspiration on Contemporist.
j;