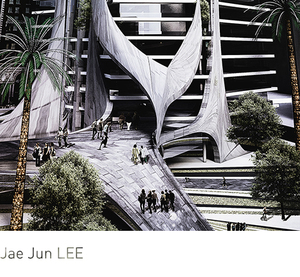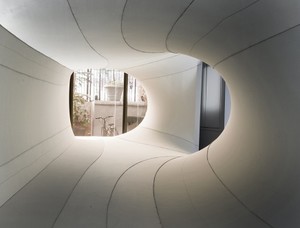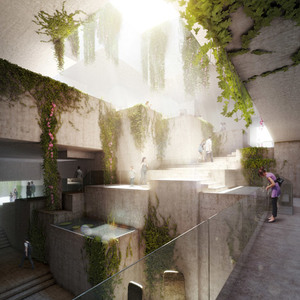 The design blogosphere often amounts to design overload, informative and inspiring while overwhelming and sometimes passé. But rest easy, M|P has weeded out what are, in my opinion, the best, most interesting, rigorous, fascinating, and pregnant projects out there. Check out these five ridic projects--you won't regret it.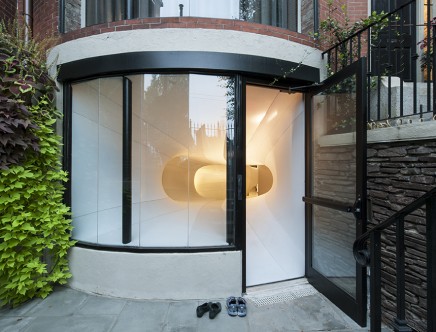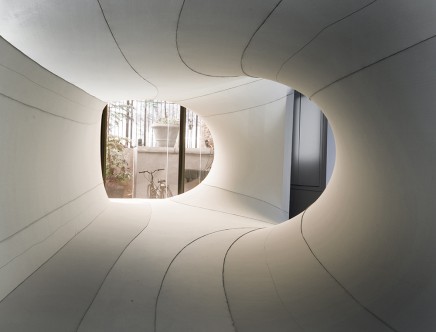 Sophia X Chang: Suspense
This project is, at first, visually and haptically striking, but is also interesting to read about. The installation features amorphous lycra panels stretched over rectilinear steel frames, making weird, stretched interior spaces through which the viewer travels. Cool. But either side of the stretched fabric is inhabitable, which makes this awesome--"confounding the experience of interior and exterior, wall and room"--as each space is conceivably both interior and exterior. Chang also explains the project as being about poché, which is one of my favorite archi-terms, and its ambiguous reinterpretation. The seams of the lycra panels add to this ambiguous and populated poshé the clarity of section lines, making it as much a visual and architecural exercise in reading space as it is a spatial experience. She also quotes Umberto Eco, so all in all i find this project to be bad ass. Check out the interview here.
Richard Clarkson: Seamless Blossom
This is an absolutely brilliant exploration of fabrication and 3D printing. Richard Clarkson combined 3D printing with flexible rubber, resin, and pneumatics, in an effort . The result is using a "very digital, very structured, code-like platform and created these very organic forms," practically a metaphor for mediating digital production with the what is more familiar, natural, and even whimsical. Check out the interview on vimeo. He goes on to discuss alternative applications of this specific project, but overall the experiment and implication of the project is the most fascinating to me.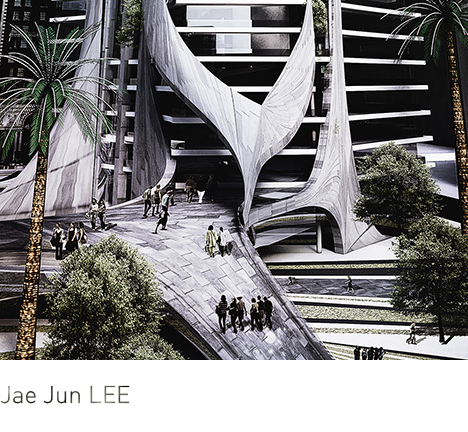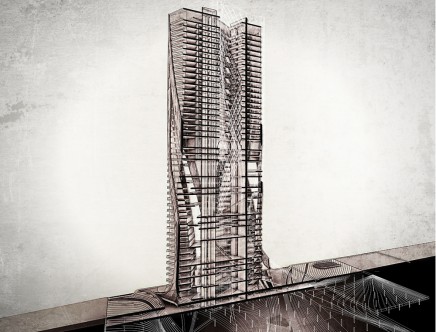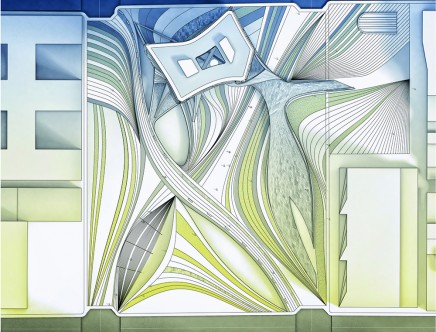 Jae Jun Lee: Inefficiency for Better Life
I admit i was most stricken by the rendering and drawings of this project, shown on the left. However, I also think it is a fascinating example of 21st century architecture still fascinated by social issues and utopia. (This is probably because of the ongoing "11 Weeks" project, but whatever.) The designer designed these residential towers as a response to social estrangement and non-communication, a product of urban efficiency via traditional residential towers. "Maximum efficiency is not what a city needs; something inefficient--but [that] allows people to physically interact and share their thoughts and feelings." Consequently, the towers are arranged around a central social core that, presumably, shifts ever few floors, and integrated with an existing city square. Check out the interview here.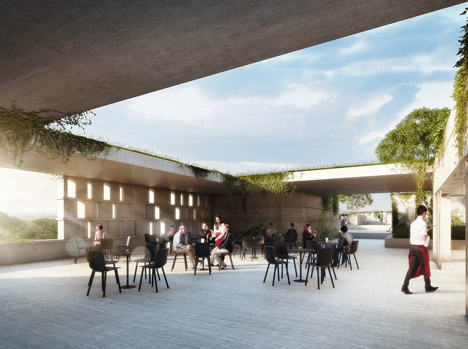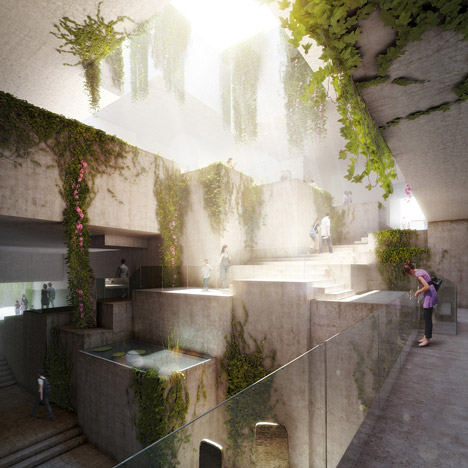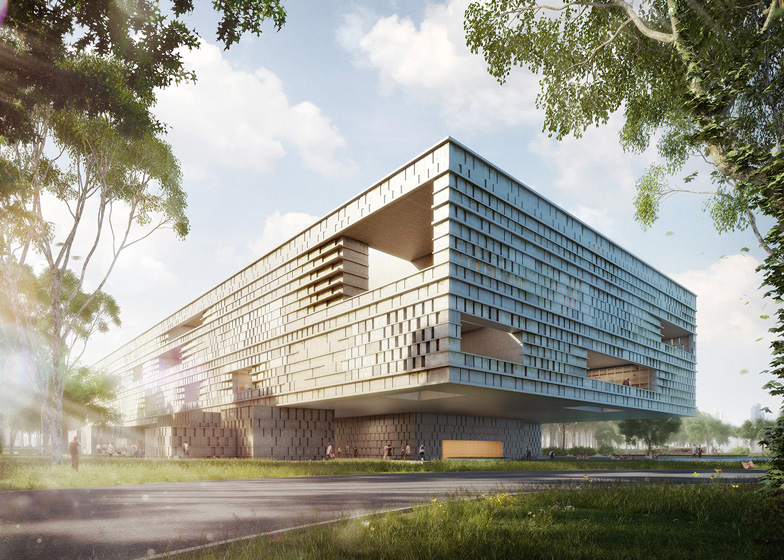 over, under: Museo Maya de América
This project, though, trumps the last one for sure. It is Guatemala's new Museum of Mayan artifacts, the largest such museum in the Americas. This project is wonderful on just about every level of design application. It seamlessly integrates both new architectural approaches--a patterned, permeable, articulate surface pattern delineates the box-envelope of the museum--with old school methods--inspiration is drawn from traditional Mayan and geographic tropes, like the cenotes of the Yucatán, which are deeply and richly integrated into the architecture. (Not only is it deeply integrated into the development of the project, but the near-literal application of the cenote theme is an extreme success, in my opinion.) The plan reads a bit like Zumthor's thermal baths: a series of box galleries arranged within a larger but semi-outdoor system where enclosure is more implicit than explicit. The object-box-building is situated above a broken surface with boxes articulating the topography around and under the building, echoing the surface and interior aesthetics. More photos and info here.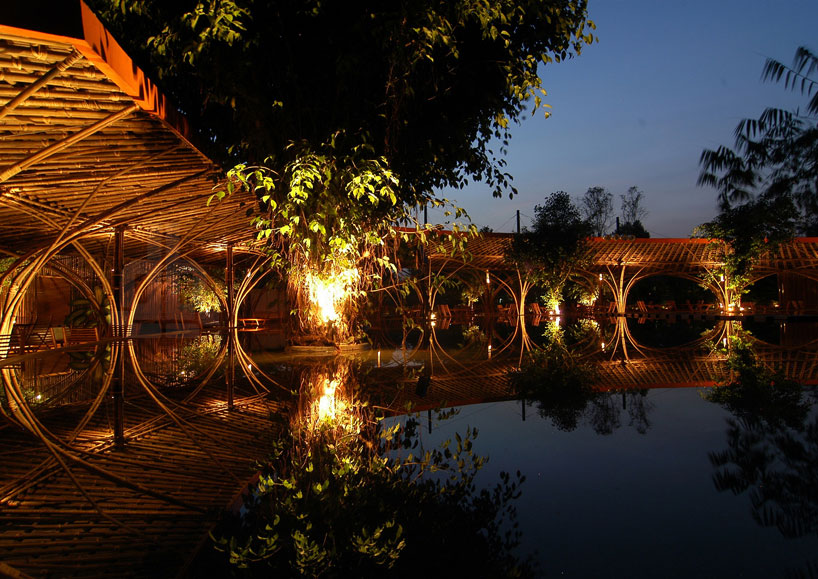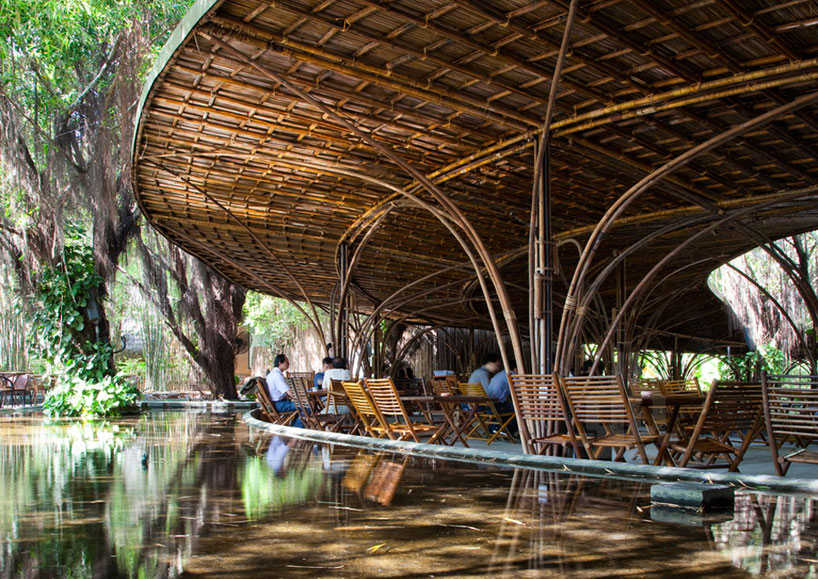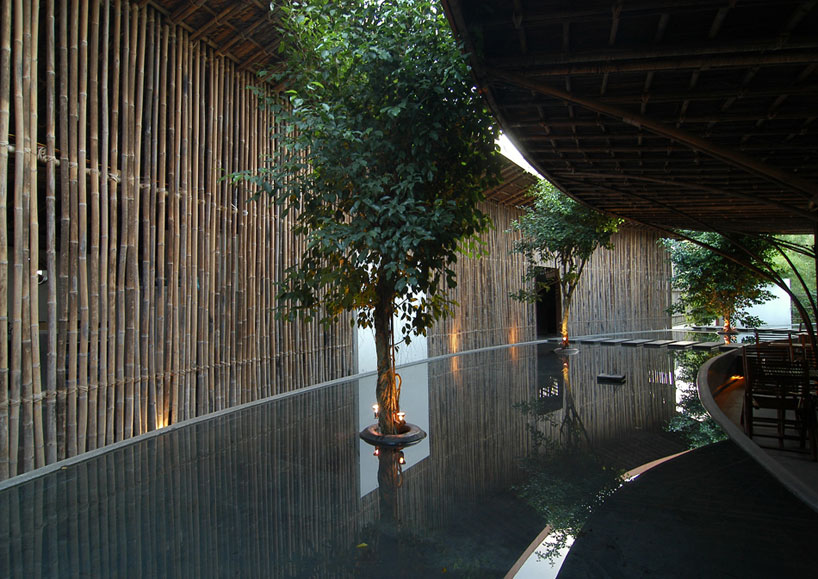 Vo Trong Nghia: wNw Café
I am equally taken in by the simplicity, elegance, and stunning quality of this project by Vo Trong Nghia, which, coincidentally, is also represented by a house project on the M|P Tumblr today. This public project is composed of a circular pavilion, surrounded by a manmade reflecting pond, almost completely composed of bent bamboo. There isn't much more I can say about it, besides the observation that it is completely stunning and I am overwhelmed my it. wNw Café is so named for the role of natural ventilation in the design process. Check out more photos and info of this ridiculously amazing application of traditional construction techniques--the building is in Vietnam--and modern tech here.
Hope you enjoyed these. Check out other amazing projects at The Field, M|P's Tumblr, updated with a new fascinating project every day, reflecting some or other awesome part of the Design spectrum.
j;